The Municipal Measurement Program (MMP) launched in January 2019 with the goal of harmonizing the measurement of material management programs and providing municipalities with decision-making tools that can improve recycling program performance. This free Program Assessment and Planning Tool provides participating municipalities with access to powerful analytical reports designed to measure waste diversion performance and improve programs.
Municipalities face a variety of challenges when it comes to reducing the amount of waste their communities produce. Program managers rarely have enough time or money to properly measure the progress they are making toward achieving their diversion goals. Tracking important performance metrics and researching program improvement options can also be challenging. Without efficient access to reliable program performance reports, municipal staff can struggle to identify the best course of action to improve recycling.
Join this webinar to discover how the MMP will help municipalities to overcome these challenges and improve their waste & recycling programs.
Reasons to attend
Learn how the MMP will help municipalities to overcome challenges and improve their waste & recycling programs.

Find out how using the MMP can connect you with The Recycling Partnership and tools and resources to help transform your recycling program.

Preview the analytical reports available to participating municipalities.
Understand how the MMP works today and how it will evolve over the next few years.
Answer lingering questions about this new program assessment and planning tool.
Leave the webinar prepared to speak to your colleagues and management about the benefits of participating in the MMP.
Who should attend the webinar
Municipalities in the United States and Canada.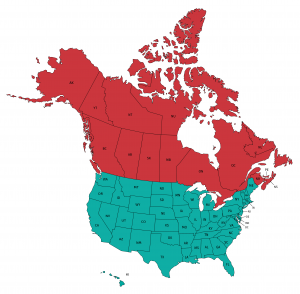 A NOTE ABOUT STATES & COUNTIES
While this webinar will focus on municipal participation, if you represent a state, county, or other regional government agency, you will soon be able to purchase access to information about municipal programs within your jurisdiction.
To request more information, please email us at mmp@re-trac.com.
What will be included in the webinar?
An introduction to the MMP Vision
Standardizing terminology and harmonizing methodologies in support of consistent measurement across the U.S. and Canada.
Empowering local governments to leverage their municipal data to discover new insights and opportunities to improve their programs.
Collaborating with The Recycling Partnership to design and deliver a program that collects performance data, including capture rates and contamination, and transforms recycling systems for the better.
Creating a national database of standardized information that will benefit the entire industry.
MMP Basics
Applying to join
Who is eligible to join?
Why is there an application process?
How long does it take?
The program assessment surveys
A description of each MMP survey
The types of questions included in the surveys
The key fields that must be completed to leverage the analytics
Data verification
Why is verification important?
Who verifies the data?
How will I know when my data has been verified?
Analytics
Program performance reports
Benchmarking reports
Program recommendations
The benefits of participating in the MMP
We will present a summary of the benefits and features currently available to municipalities participating in the MMP in 2019.
What's coming in 2020 and beyond
A summary of the features we plan to make available to municipalities in 2020
The importance of ongoing participation

Monitoring trends
Benchmarking

Feedback is always welcome
Frequently Asked Questions
We'll take some time to answer some of the common questions we've received over the past few months.
How do you communicate the importance of participating in the MMP, to your department/agency?
MMP Program Profile
The training video
Access to sample surveys
Access to sample reports
How to apply to join the MMP
What will not be included in the webinar?
In-depth training for municipalities interested in participating in the MMP.
A forum for discussing state, county, SWMD, and regional government agency access to MMP data.
Space is limited so register today!
Secure your spot to learn how the MMP will help municipalities across the United States and Canada overcome their challenges and improve their waste & recycling programs. All registered attendees will be emailed a recording of the webinar after the event.