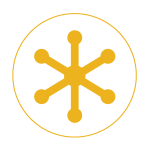 JOIN OUR INNOVATIVE TEAM
We're always looking for talented, energetic people to join our growing company.
Emerge Knowledge Design Inc. (Emerge Knowledge), developers of the Re-TRAC™ platform, is a mission-driven company committed to helping accelerate the transition to a circular economy.
Emerge Knowledge is made up of a dynamic team of technology and environmental professionals. We're always keen to meet inspired software developers, quality driven technologists, engaging client services superstars, and creative designer-types who seek to do great work in a collaborative environment. Please send us an email describing your career interest and include your resume, and we'll gladly consider your application. (Please note, however, that we'll only contact candidates whom we seek to interview.)
Thank you for your interest!
Sales Manager
---
Posting end date: March 6, 2023, 4:00pm
POSTING OVERVIEW
We are looking for a Sales Manager to lead the development and implementation of our sales strategies. Emerge is seeking a smart, hard-working, well-organized, outgoing individual who is interested in helping grow a mission-based company committed to sustainability.
ROLES & RESPONSIBILITIES
Lead a coordinated effort to achieve subscription sales of Re-TRAC Connect and Re-TRAC Sightline in the US and Canada.
Develop a pipeline of potential sales in conjunction with the President, Digital Marketing Manager, and Client Support Team.
Report to the President with activities, planning, forecasting, development, and execution of sales strategies.
Work closely with the Digital Marketing Manager to design and implement marketing campaigns.
Provide weekly updates and other periodic reports as required detailing activities, plans and corrective actions to achieve targeted sales results.
Update and maintain the prevailing CRM (Pipedrive) database with sales contact/call entries.
Some travel throughout US and Canada to attend conferences (exhibiting and speaking) and client meetings.
Contribute to the new product development process by sharing observations on industry trends, client requirements and information collected from participation in industry events, organizations and working groups.
Manage expenses within Emerge Knowledge Design Inc. guidelines.
Undertake other responsibilities as needed including general marketing & sales support, client training, conference preparation, and incoming sales support.
REQUIREMENTS
Bachelor's degree or college certificate preferably in an environmental or business/marketing discipline.
Minimum of 3 years of related work experience.
Comfortable learning new technology and working with web-based software.
Experience working for a software company an asset.
Experience selling subscription-based software also an asset.
Excellent verbal and written communication skills as well as numerical skills.
Enjoy communicating and connecting with people.
Aptitude for problem solving and attention to detail.
Candidates with a demonstrated interest in environmental sustainability will be awarded extra marks.
COMPENSATION
Salary range: $50,000-$60,000 plus commission, commensurate with education and experience.
Location: This is primarily a remote position with some limited on-site requirements to network in person with team members at our office in the Exchange District in Winnipeg.
Schedule: This is a permanent full-time position, Monday to Friday, 9am-5pm.
POTENTIAL INTERNSHIP
If a suitable candidate applies, this position may be offered during first year as an internship supported by the Government of Canada whereby participant eligibility is:
30 years of age or younger on April 1, 2023; and
Legally entitled to work in Canada as a Canadian citizen, permanent resident, or person who has been granted refugee status; and
Not currently in school.
*Please specify in your cover letter if you meet all of the above internship program eligibility criteria.
ABOUT EMERGE
We innovate. We are motivated to continuously learn and be a force for good in our world. We take initiative and strive for excellence. Join us! Please submit your cover letter & resume with subject line "HR: Sales Manager" via email to careers@emergeknowledge.com.
Application deadline: March 6, 4:00pm. Thank you for your interest (only candidates selected for an interview will be contacted).
(Posted: Feb 21, 2023)
Contract Specialist
---
Posting end date: Open
Position Overview
We are looking for a Contract Specialist to join our team. This is a key team member who will assist in the preparation, negotiation, and administration and management of prospective customer and existing customer contracts and will assist with User Terms. This team member will collaborate with and report to the Administrative Officer and external legal counsel as applicable. This position supports new sales and renewals and requires an organized individual who exhibits strong attention to detail and accuracy. The ideal candidate will demonstrate strong communication skills, analytical and problem-solving skills, and be results-oriented with a high level of integrity and honesty. An over-arching goal for this position is to increase the business acumen of the discipline of contract management within the company and build scalable contracts and processes to support a growing business.
Assist with the research, procurement and administration of contract lifecycle management (CLM) tooling.

Formalize, document, and maintain contracts including contractual records of change and logs of all commercial risk assessment items and any variances to corporate risk and financial policies and preferences.

Monitor contract schedules and plan for renewals.

Draft and review contracts (including third party Purchase Orders) and compose and propose alternate contract position/language where required within defined policies and guidelines for negotiations.

Organize and maintain a library of consistently used contract terminology requirements.

Research competitive contracts and assist in creating and updating contract template documents including Terms of Service and User Terms.

Document business and legal issues and questions for follow up response from other departments to navigate case complexities.

Coordinate the execution of contracts.

Identify and execute opportunities to improve existing processes.
In time and as experience permits:
Contribute to formalizing department policies & procedures documentation to guide contract content and negotiation.

Participate in contract negotiation calls with prospective and existing customers to document mutually acceptable agreement terms and incorporate into final drafting of contract documents.

Assist customers to terminate contracts on favorable terms.
Required knowledge & experience:
Prior contract administration and preparation experience (preferably knowledge of SaaS and/or software licensing and services agreements).

Experience with procurement and general business acumen (preferably within software industry).

Experience contracting with government agencies an asset.

An ideal contract specialist will possess a bachelor's degree or higher in one of numerous possible fields: accounting, business administration, economics, finance, or law.

Self motivated with excellent organizational skills and command of verbal and written English.

Ability to work accurately and effectively.

Proven follow-up skill set and ability to meet timelines.

Able to reprioritize work plans to adapt to changing circumstances.

Proven experience with Microsoft Office applications including Word and Excel.
Additional Information
We are located in the Exchange District in Winnipeg.

Our preference is for this to be an on-site position in our office, but we will entertain resumes from qualified candidates who are legally entitled to work in Canada and equipped to work remotely from a location within Canada.

Compensation will be commensurate with qualifications and experience.

We will consider a full-time or part-time (reduced scope) position to accommodate an ideal candidate. Please specify if you seek full time or part-time employment in your cover letter.
If you are interested in this key position with Emerge Knowledge Design Inc., apply today via Indeed or email at careers@emergeknowledge.com. Please indicate 'Human Resources - Contract Specialist' in the subject line and include your resume, cover letter and up to three references. This will form a complete application.
We will only be in contact with candidates who provide a complete application, and whom we choose to interview.