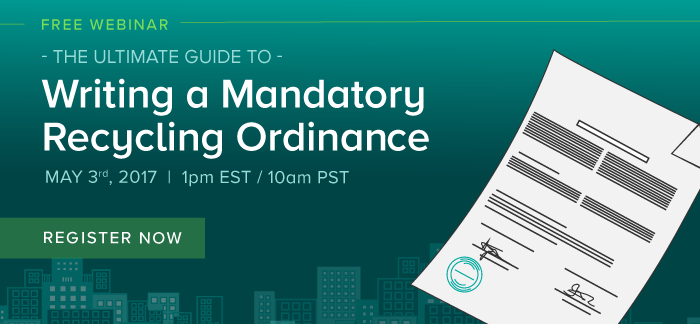 Mandatory recycling in your community
Is your community looking for a new way to increase recycling and reduce disposal? How about regulating costs and extending the life of landfills? Register to attend this free webinar to learn how to plan, write, and implement a mandatory recycling ordinance in your community.
After attending this webinar, you will:
be ready to start planning your own mandatory recycling ordinance
hear stories that will help you avoid common pitfalls
be equipped with best practices to ensure your ordinance is practical and fair
receive a free Roadmap to Mandatory Recycling Planner to stay organized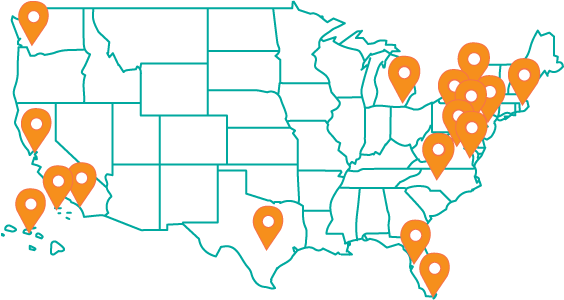 Learn from experience
Mandatory recycling can be highly effective when ordinances are well-written and optimized for efficiency. As we pointed out in a previous post, mandatory recycling ordinances are on the rise. Countless communities across the U.S. already use ordinances to boost recycling rates and support waste diversion.
For this reason, we decided to interview cities, counties, and smaller municipalities currently managing mandatory recycling ordinances. We set out to learn from their experience and discover common challenges, strategies, and lessons learned. We also met with haulers, recycling organizations, and consultants to gain their perspectives. The resulting data was so eye-opening, we couldn't keep it to ourselves!
Don't miss this opportunity to learn from the experts.