What is the Export Center?
It's a new page that provides quick access to your most recently exported files.
Once you've initiated a Re-TRAC export, click your name to access the Account Menu and select "Export Center".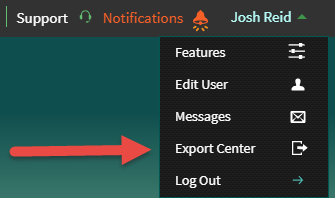 In addition to providing you with an easy way to access & download your recent exports, the Export Center supports background exporting. Put simply, you no longer have to stay on the same page while waiting for a large export to be completed. You may now continue navigating Re-TRAC Connect until the system notifies you that your export is ready to download.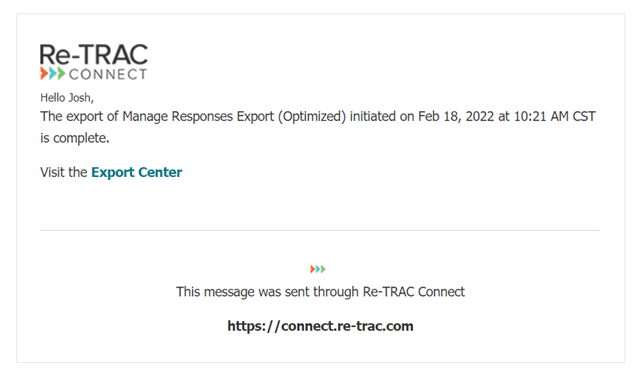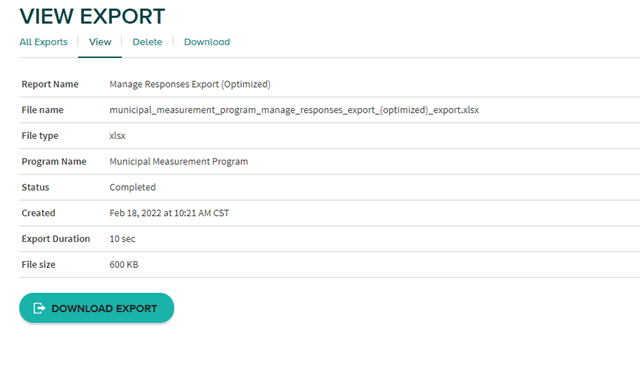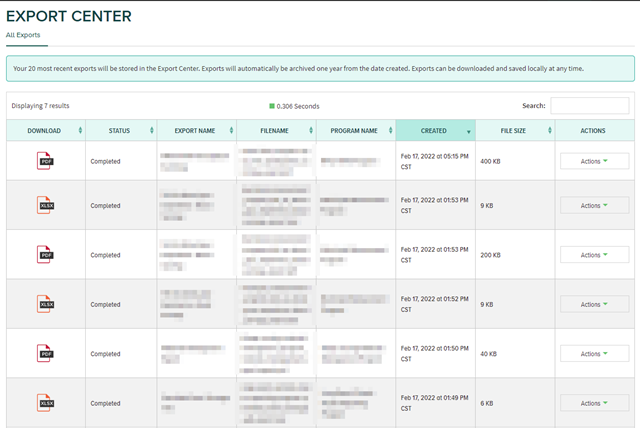 Other export enhancements
We are also introducing a few small improvements to the export feature including the ability to export survey responses for all years and some minor improvements to the design & layout of exported files.
Do you like the new Export Center? Let your Solutions Manager know or send any feedback to product@emergeknowledge.com.
Stay Connected,
The Re-TRAC Connect team