Programs & Reporting


Keeping Things Moving
Program Managers Only
The Move Responses feature can now be used for one-time only surveys.
Tracker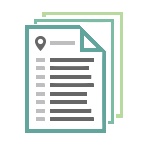 Unified Tracking Forms
Program Managers Only
Program managers can now ensure that data tracking is consistent across all locations. We developed the 'Configure Transaction Forms' page so program managers can easily configure a master set of tracking forms. All locations will automatically use these tracking forms by default.