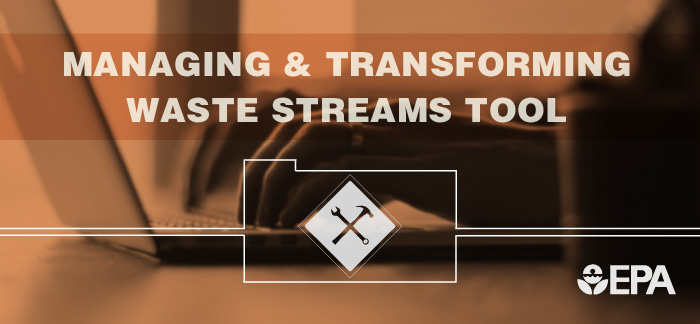 Is your community adopting a new diversion goal but don't know how to determine the number?
Are you considering a mandatory organics recycling subscription for households but aren't sure if you should include businesses as well?
Do you want to develop a network of local businesses to repair, refurbish, and market used products but don't know where to start?
Get answers to these questions and more with the US Environmental Protection Agency's new tool: Managing and Transforming Waste Streams Tool
Explore 100 policies and programs that communities can implement to reduce the amount of waste disposed in landfills, and promote waste prevention and materials reuse across waste generation sectors.
The tool can be sorted, searched, and makes it easy to find examples of communities that have achieved success in a wide variety of sustainable initiatives.