As the year comes to a close, we reflect on all we're thankful for and what we have done to help make the world a better place. As said by Jennifer Hogan - "It only takes one person, and one act of kindness, to inspire others and create change". To express our gratitude and create change, the team at Re-TRAC Connect and CAST engaged in personal and team activities to give back.
HARVEST MANITOBA
Our team's 'act of kindness' activity took us to Harvest Manitoba where team members spent time assisting the Harvest Manitoba team with inspecting and sorting donated food items. These items were then packaged in hampers for those in need.
Harvest Manitoba is a not-for-profit, community-based organization that collects and shares 11 million pounds of food across Manitoba each year. They prepare 'Harvest Hampers' and distribute to children, hardworking families, and struggling adults every month to ensure their vision of "working together toward a healthier future for all where no Manitoban goes hungry". You can find more information about their mission and how to support them here.
Our team was happy to lend some time to support this worthy cause.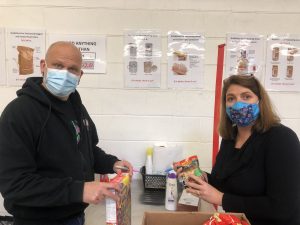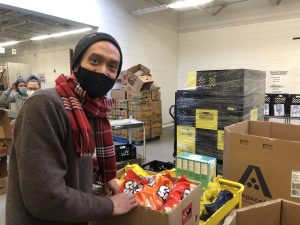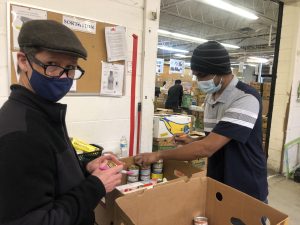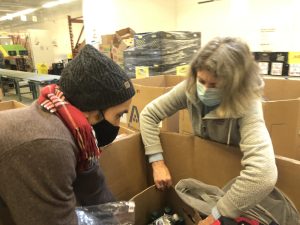 Personal initiatives took many shapes as staff chose to donate blood, give their time or money to support an important cause or charitable organization, or simply just give a helping hand to a random stranger. No matter the deed, kindness goes a long way to positively impacting our world. As the new year begins, think about what small (or big!) random acts of kindness you can do to share the joy in someone's life.