Last month, the Re-TRAC™ team launched a service designed to provide government agencies with quick access to a material management database. This database will be updated regularly with over 5 million data points across all 50 U.S. states. This journey took months of research, development, and collaboration with data providers to guarantee the availability of relevant and accurate waste and recycling data. Re-TRAC Sightline was announced to the public on November 10th at the National Recycling Congress, where Senior Sales & Marketing Manager, Chris Ronson, introduced the audience to the world of Re-TRAC Sightline and its advantages to the industry.
It was a journey worth celebrating which took the Re-TRAC team to the Esplanade Riel Bridge for the Re-TRAC Sightline launch event. The team gathered alongside special guests to celebrate the successful launch of this innovative service, hosted within the Re-TRAC platform, that will streamline access to a range of material management analytics.
The evening started off with a meet and greet before Emerge Knowledge Design Inc.'s President, Rick Penner took the floor. Introducing the audience to Re-TRAC Sightline through video (shown above), he highlighted the hard work, challenges, and rewards of working on the project. He put a spotlight on all the different parties (internally and externally) that contributed to the successful launch of Re-TRAC Sightline. The night continued with team activities, a toast to the successful launch, and dinner to close out the celebration.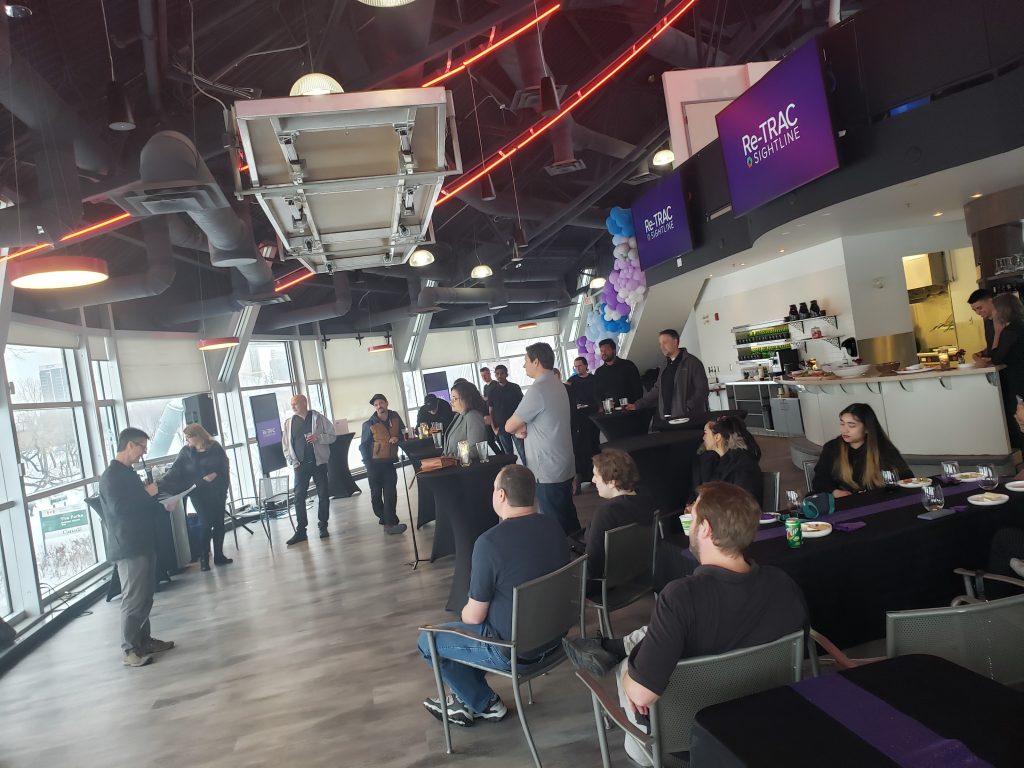 Emerge Knowledge Design Inc. is excited to introduce another waste and recycling data software to the industry, and welcome those interested to visit www.re-trac.com/sightline to learn more about the newest addition in the Re-TRAC platform.