Data On Demand with Re-TRAC Sightline™
Get ready for Re-TRAC Sightline, a powerful new web service designed to provide government agencies with instant access to a comprehensive library of materials management analytics.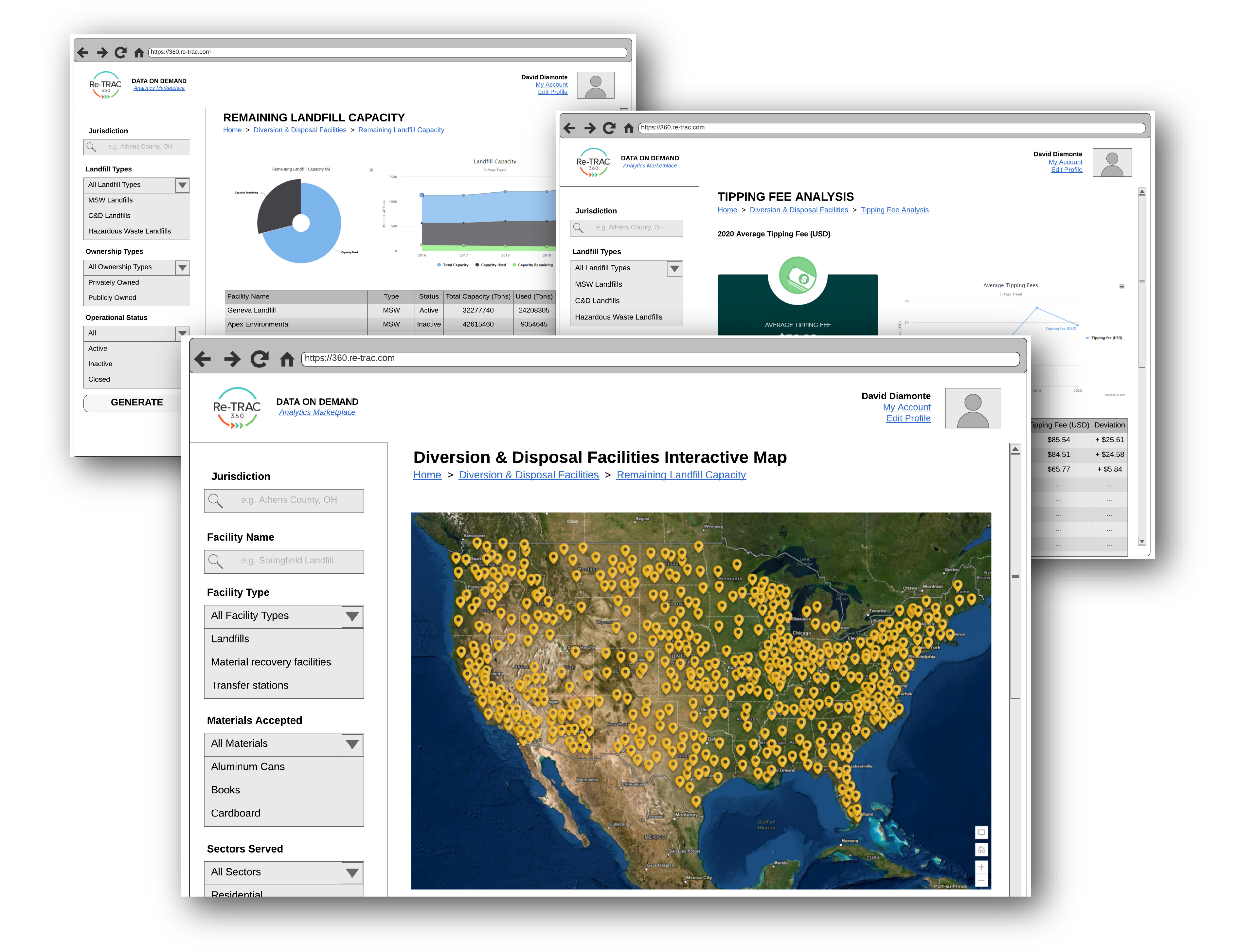 Instant access to powerful analytical reports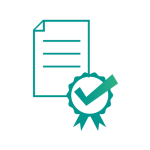 Industry Approved
The data used in Re-TRAC Sightline has been collected from respected industry sources.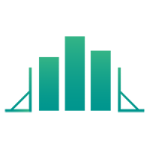 Professional Visualizations
Access a unique library of reports that aggregate and analyze the assembled data.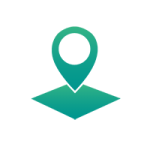 Local Insights
The quickest way to analyze materials management data for your jurisdiction.
Our goal is to revolutionize how governments access and analyze material management data.

Data themes coming soon to Re-TRAC Sightline
LOCAL GOVERNMENT COLLECTION PROGRAMS
Understand how municipalities, counties, and regional agencies are managing waste and recycling in their jurisdictions. Learn about the collection programs they're running, the materials they accept, and how much material is being collected.
RECOVERY & DISPOSAL FACILITIES
Search an interactive map of landfills, transfer stations, material recovery facilities, composters, and other facilities. Explore our library of analytical reports designed to benchmark tipping fees, compare recycling processing fees, measure permitted landfill capacity remaining, and more.
DROP-OFF LOCATIONS
Search a comprehensive list of material collection drop-off sites operated by governments, businesses, and non-government organizations. Search by location, materials accepted, staffing, fees, sectors served, and more.
HAULERS & COLLECTORS
Discover which haulers are serving specific waste sheds. Learn where waste & recycling materials are being collected, which sectors are being served by haulers, and how much material is being transported to recovery & disposal facilities.
GRANTS, INCENTIVES, AND FUNDING OPPORTUNITIES
Search a database of grants, incentives, and other funding opportunities to support programs, staffing, equipment, and other costs. Easily determine eligibility, reporting expectations, and application requirements.
COMMERCIAL, INDUSTRIAL, AND INSTITUTIONAL (CII)
Analyze diversion & disposal metrics for programs serving the CII sector. Measure and compare program performance by waste streams, materials, industry types, and more.
ORDINANCES, POLICIES, AND REGULATIONS
Stay up-to-date with active state-level legislation, ordinances, recycled content mandates, product bans, and market development plans across the US.
SERVICE PROVIDER CONTRACTS
Browse our contracts database to see how government agencies have contracted with their service providers.
SECONDARY MATERIALS MARKETS
Peruse a directory of regional post-consumer recycled materials markets including current & historical commodity pricing indices. Monitor commodity pricing for high-value materials, trend pricing over time, and compare regional commodity pricing averages.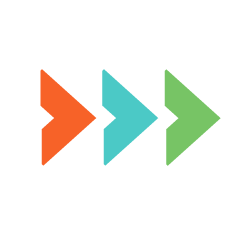 About Re-TRAC Connect
Re-TRAC Connect has been the leading provider of waste and recycling data management and reporting services in North America for the last eighteen years. Our configurable, web-based software platform has significantly increased the efficiency with which government agencies collect, manage, analyze, and understand information about material management activities within their jurisdiction.