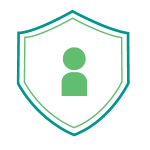 PRIVACY POLICY
Effective: July 13, 2023
---
This Privacy Policy describes our policies and procedures for the collection, use, and disclosure of the personal information in our possession and control. This includes personal information of any individuals we interact with in the course of our business (the "Users")  including users of our Re-TRAC Connect™ service, RecycleSearch™ service, Re-TRAC™ platform, and of our websites located at emergeknowledge.com, re-trac.com, and recyclesearch.com including all sub-domains (collectively, the "Services"). "Emerge Knowledge," "we", "our," and "us" refer to Emerge Knowledge Design Inc., the owner of the Services. "You" and "your" refer to a User of the Services.
Note to Users Outside of Canada and USA: Please note that the Services are not currently available or offered to Users outside of Canada or the USA, and we do not collect information from residents of other jurisdictions including, for example, from residents of the European Union.
Collection, use and disclosure of personal information
Emerge Knowledge collects, uses, and discloses personal information of Users in order to provide the Services. Generally, this information is business (work) contact information, although Emerge Knowledge may also collect other information that Users choose to provide. Business contact information means information that enables an individual to be contacted at his or her place of business for purposes relating to that individual's business or employment. Emerge Knowledge collects, uses, and discloses the following business (work) contact information: name of individual, work title, name of work organization, work address, work email address, and work telephone number.
We may collect, use, and disclose personal information for the following purposes:
To identify, establish, and maintain responsible relationships with our Users;
To manage and develop our business and operations;
To provide and improve our Services, and develop new services;
To protect the rights and property of Emerge Knowledge or our Users, and to protect Emerge Knowledge and our users against error and fraud;
To provide communications that are considered part of the Services such as critical notification messages and administrative messages which you may not be able to opt-out from receiving;
To keep you informed about our Services and to provide information we think you may find useful or which you have requested from us, provided you have indicated you would like to be contacted for these purposes; and
To comply with legal and regulatory requirements.
We only collect personal information about Users with the User's knowledge and consent. Generally, this means that we collect personal information directly from the individual to whom it relates, whether via an Agreement, Order Form, our website, e-mail, telephone, or in person. Occasionally, we may collect personal information from third party sources, whereby we rely on the third party to have gained consent from the User or where otherwise authorized by law.
Consent – Is there a choice?
Users provide their consent to the collection, use, and disclosure of personal information by Emerge Knowledge when they provide their information to Emerge Knowledge or use the Services.
Users can deny or withdraw their consent to Emerge Knowledge's collection, use and disclosure of their personal information at any time upon reasonable notice, subject to any legal or contractual requirements. However, if consent is denied or withdrawn, Emerge Knowledge may not be able to provide certain Services.
Emerge Knowledge may use personal information to communicate with Users (see purposes above) in accordance with Canada's Anti-Spam Legislation. Such communications may be made by way of telephone, text message, direct messaging, e-mail, fax or regular mail. Users provide their consent to Emerge Knowledge to be contacted in this manner when they use the Services. Users may opt-out of receiving some communications by contacting Emerge Knowledge at the address below or by choosing to unsubscribe where the option exists.
Disclosure of personal information
You may access some our Services by creating a Re-TRAC™ account on behalf of a third party entity and providing us with your work contact information and a password. Your email address, along with your password, represent your "Login Credentials", and will be used to authenticate you when you access some of our Services and protect Your account from unauthorized access by others. Please provide the email address you use for work purposes relating to your business or employment.
As a reminder, and as described more fully in our User Terms, Users include:
A User is an individual authorized on behalf of a third party entity (that is our Customer), to access and use a Subscribed Service, which is a Service for which that entity pays us a fee in order to be provided with such access and use.
A Reporting Entity User is an individual authorized on behalf of a third party entity (referred to as a "Reporting Entity") that is approved as a member, by a Customer, to enter data or other information to that Customer's configurable program(s) within a Subscribed Service.
A MMP User is an individual authorized on behalf of a third party entity (referred to as an "MMP Entity") that is approved by us as a member to access and use the Municipal Measurement Program™ ("MMP"™), which is a standardized program assessment and planning tool within the Services.
If you are using the Services as a User of a Customer, your work contact information will be disclosed to all other Users of Customer and to all Reporting Entities and/or all MMP Users, as the case may be, which Customer gains access to via the Services (for program communication with you via the Services).
If you are using the Services as a Reporting Entity User, your work contact information will be disclosed to the Users of our Customer(s) for each configurable program (and/or directory) which you are approved to join whereby your work contact information becomes part of the Customer's Data and the Users of the Customer(s) will be able to send you administrative messages via the Services. You understand and provide consent for Emerge Knowledge to collect, use, and disclose your work contact information as described in this Privacy Policy.
If you are using the Services as a MMP User, your work contact information will be disclosed to the Users of our Customers for our MMP standardized program whereby our Customers' Users will be able to access and use your work contact information and will be able to send you administrative messages via the Services. You understand and provide consent for Emerge Knowledge to collect, use, and disclose your work contact information as described in this Privacy Policy.
If you are using the Services and you choose to create a public profile on RecycleSearch™, all information and other content which you choose to share with the public (including any contact information or other personal information you choose to provide in your public profile) will be visible on the World Wide Web. You understand that creation of a public profile is entirely optional, as is the selection of personal information you choose to share on your public profile. You may provide us with additional personal information such as your opinions, comments, or photos through your use of the Services. Providing the additional information is entirely optional and you are responsible for the information that You choose to submit in these instances. Please take care about the personal information that you provide upon using these features.
Storage and processing of personal information
We use third party services for infrastructure and other functions to deliver our Services such as a data centre for data hosting, and software providers for web conferencing, web mapping, marketing, and customer support. We may share your personal information with these third party service providers but only to the extent necessary to perform these functions and provide such services. We have taken appropriate technical, organizational, and legal steps to secure this information (for example, we take reasonable steps to ensure that the third party services which we use abide by privacy policies that are substantially equivalent to this Privacy Policy).
Our service providers may store and/or process personal information outside of Canada (including in the USA). When information is stored or processed outside of Canada, it may be subject to the laws of and be accessible by legal authorities in such other jurisdictions.
You understand that through your use of the Services you consent to the collection, use, manipulation, transfer (including to Canada and the USA for storage, processing, and use by Emerge Knowledge and its service providers), and other uses of your personal information as described in this Privacy Policy irrespective of which country you enter information from or reside in.
Collection, use, and sharing of anonymous information
Users should also be aware that we may collect anonymous technical information as a result of your use of our Services (such as by visiting our website). Please see the sections on Log Data, Other Sites, and Cookies below for further detail. We will not attempt to link or match such anonymous technical information with any personally-identifiable information unless we have your consent, we (or our service providers) have detected or reasonably suspect any unlawful use of the Services or a security breach, or we have a legal duty or right to do so.
Log Data
Our servers automatically record information ("Log Data") created by your use of the Services. Log Data may include information such as Your Internet Protocol (IP) address, browser type and language, internet service provider (ISP), date/time stamp, pages visited, and search terms (click-stream data). Other actions, such as interactions with third party providers, may also be included in Log Data. We use this information to understand and analyze trends and to improve our Services.
Cookies Policy
Our Services (including, for example, our websites) may collect information sent by your browser as part of a web page request such as cookies or your IP address. A cookie is a piece of data that is transferred to your computer from the Services via your Internet browser. Emerge Knowledge uses session cookies to help maintain session information for logged-in users, to better understand how you use and navigate our Services, to monitor aggregate usage by our users and web traffic routing on our Services, and to improve our Services. Most Internet browsers automatically accept cookies. You can instruct your browser, by editing its options, to stop accepting cookies or to prompt you before accepting a cookie from the websites you visit. If you choose not to accept cookies, some sections of our Services may not be available to you. Emerge Knowledge reads cookies specifically written for our Services, and does not use cookies to track your (or other users) Internet history on other sites.
We use Google Analytics to help us analyze how our Services are being used (but we do not use Google Analytics for advertising); please see How Google Uses Information. You can opt out of Google Analytics tracking by using the Google Analytics Opt-out Add-on.
Third party services which we use may collect information sent by your browser as part of a web page request, such as a cookie or other similar technologies. The use of cookies and other technologies by these third party service providers is not covered by our Privacy Policy.
Law and Harm
We may disclose your personal information if we believe that it is reasonably necessary to comply with a law, regulation, or legal request such as to protect the safety of any person, to address fraud, security or technical issues, and/or to protect Emerge Knowledge's rights or property.
Business Transfer
If Emerge Knowledge becomes involved in a merger, acquisition, or any form of sale of some or all of its business, we will ensure the confidentiality of any personal information involved in such transactions and provide notice in accordance with applicable privacy laws.
Security and Protection of Personal Information
We take appropriate security measures to protect against unauthorized access to or unauthorized alteration, disclosure or destruction of information. These include reasonable policies, procedures and safeguards (including physical, technological, and organizational measures) designed to protect the security of personal information such as internal reviews of our data and information collection, storage, and processing practices and security measures including appropriate encryption and physical security measures to guard against unauthorized access to systems where we store personal information.
We restrict access to personal information to a limited number of authorized Emerge Knowledge employees, contractors, and agents who need to know that information in order to process it on our behalf. These individuals with access to personal information are required to respect the confidentiality of that information and comply with Our Privacy Policy.
The protection of personal information is of paramount concern to Emerge Knowledge, and Emerge Knowledge is prepared to take appropriate and timely steps in the event of any incidents involving personal information in accordance with applicable privacy laws.
Access to and Accuracy of Personal Information
Emerge Knowledge makes every reasonable effort to ensure that personal information is accurate and complete. This may involve requesting further information or updates from Users. Emerge Knowledge relies on Users to notify Emerge Knowledge if there is a change to their personal information that may affect their relationship with Emerge Knowledge.
Emerge Knowledge will provide Users with access to the personal information Emerge Knowledge holds about them in accordance with applicable laws. Emerge Knowledge reserves the right to require that any request for access to personal information be made in writing. Generally, there is no cost for such access. However, Emerge Knowledge reserves the right to charge such costs on a case by case basis in accordance with applicable laws. The User will be notified in advance if charges apply.
Emerge Knowledge will correct or amend the personal information in its files where it can be shown that the information is incorrect or incomplete.
You may access or correct your personal information by contacting us at the address listed below. Otherwise, if you are a User of the Services and notice any errors, or if your personal information has changed, you have the option to edit your name and email address associated with your account.
If you wish to delete your information, we ask that you put your request in writing at privacy@emergeknowledge.com and identify yourself and the specific information you are requesting to have removed before processing such requests. If the information you request to have removed is not otherwise required to be retained by law or for legitimate business purposes, we will act on your request and respond within thirty calendars days. We may decline to process requests that are unreasonably repetitive, require disproportionate technical effort, would jeopardize the privacy of others, or would be impractical (for example, requests concerning information residing on backup files), or for which access is not otherwise required. In any case where we remove information, we perform this service free of charge, except if doing so would require a disproportionate effort. In the case that information is deleted, residual copies may take a period of time before they are deleted from our active servers and may remain in our backup systems.
Policy Updates and Change
Emerge Knowledge may change this policy from time to time. If we make a change to this policy that, in our sole discretion, is material, we will notify you within, or through, our Services or via e-mail to the email address associated with your account. By continuing to access or use the Services after changes become effective, you agree to be bound by the revised Privacy Policy.
Further Inquiries
If You have any questions about our Privacy Policy, or concerns about the way your personal information is being collected, used and/or disclosed, please contact us by email at privacy@emergeknowledge.com or write to us at Emerge Knowledge, 401 – 250 McDermot Avenue, Winnipeg, Manitoba, Canada, R3B 0S5.