HAULER REPORTING
Optimize the way you manage your hauler reporting program by replacing complex spreadsheets and paper forms with a proven web-based software solution. Standardize data collection, monitor hauler activity, and generate best practice reports to gain new insights about your waste diversion performance.
Capture key data
Track hauler pick-ups and collect tonnage data using intelligent forms that catch mistakes before they happen. Choose how frequently you want to collect data from your haulers: weekly, monthly, annually… it's up to you. Built-in data validation and response auditing will ensure you have the highest confidence in your data.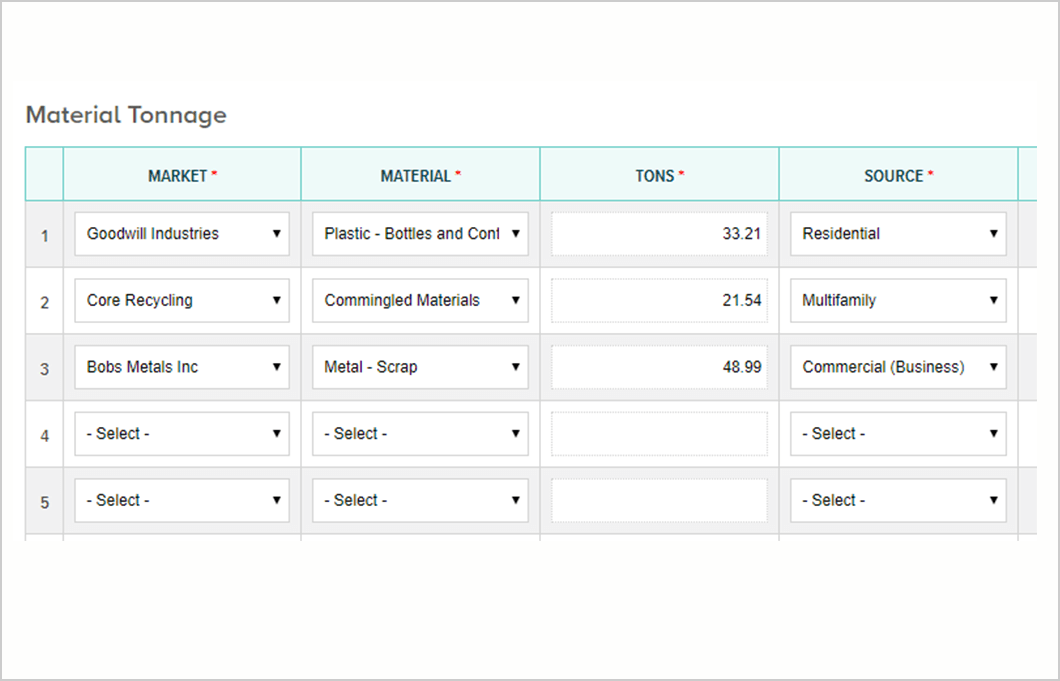 Instantly message haulers
Send important program information to all haulers or use smart filters to message specific haulers to remind them of upcoming reporting deadlines.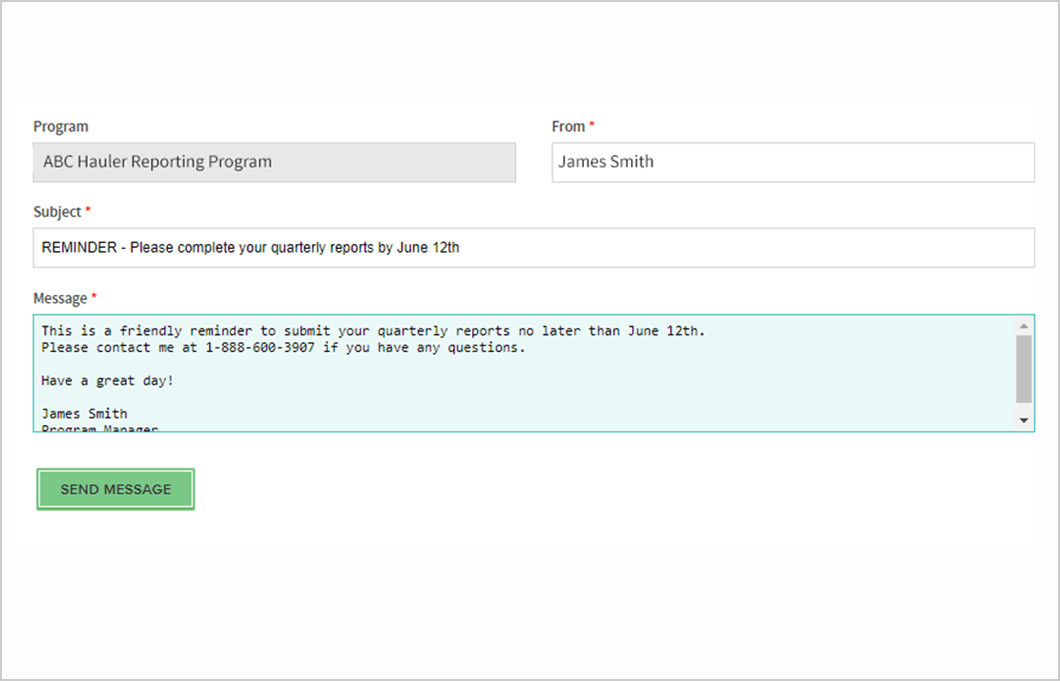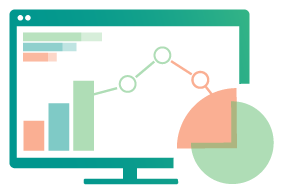 BEST PRACTICE REPORTS
Use insightful analytical reports to monitor trends, identify opportunities to improve performance, and confidently make informed decisions.
Location & Service Report
You may not know each hauler by name but this report will give you quick access to contact information and the communities each hauler serves.
Tonnage Analysis Report
Measure the total tons of recycling, MSW, and organics your haulers picked up from each community.
Diversion Rate Report
Analyze diversion rates for each of your communities. Calculate the overall diversion rate or compare diversion rates by month or year.
GHG Equivalencies Report
The GHG (greenhouse gas) equivalency report converts complex data into everyday terms including tree seedlings planted, barrels of oil conserved, and more.
Data is seamlessly passed from regional administrators, to Portland Metro, and finally to Oregon DEQ in much less time than our former system.
I WANT TO SEE A DEMO!
Complete the form to get in touch with the Re-TRAC Connect team.