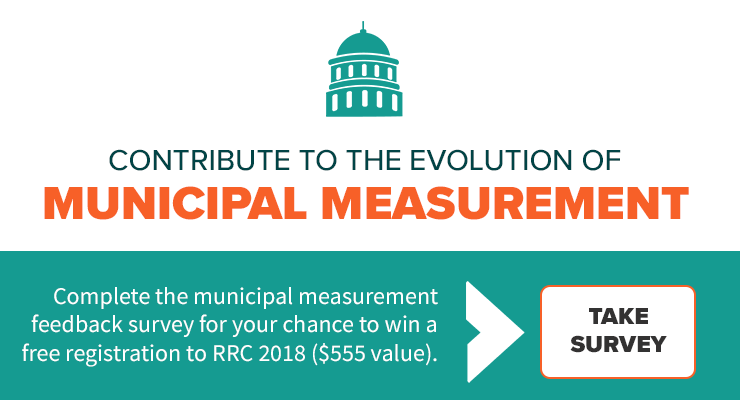 Do you want to help design a new data management, program assessment, and public outreach service that will be available free-of-charge to municipal solid waste and recycling program managers in 2018?
We created a survey to discover which features will bring the most value to municipal waste & recycling programs. We encourage all municipalities to complete the Municipal Measurement Program Feedback Survey.
TAKE THE MUNICIPAL MEASUREMENT FEEDBACK SURVEY
---
The Municipal Measurement Program
We are very excited about introducing a new web-based service that helps municipalities manage their programs and benchmark their performance. The Municipal Measurement Program (MMP) will provide municipal staff with access to an integrated suite of tools and resources that will help them manage and improve their programs. We are developing the MMP in collaboration with municipalities and stakeholders to ensure everyone's voice is heard. Read more about the MMP here.
By completing survey, you will:
Have a chance to win a free attendee registration to the 2018 Resource Recycling Conference in St. Louis, MO.
Ensure the MMP includes the reports that you will find most valuable.
Gain early access to the MMP when it is launched in 2018.
As a municipality, your participation in this process and the feedback you provide is greatly appreciated. Don't forget to share this with your municipal colleagues!
---